Initiatives Overseas
Supporting overseas expansion of local companies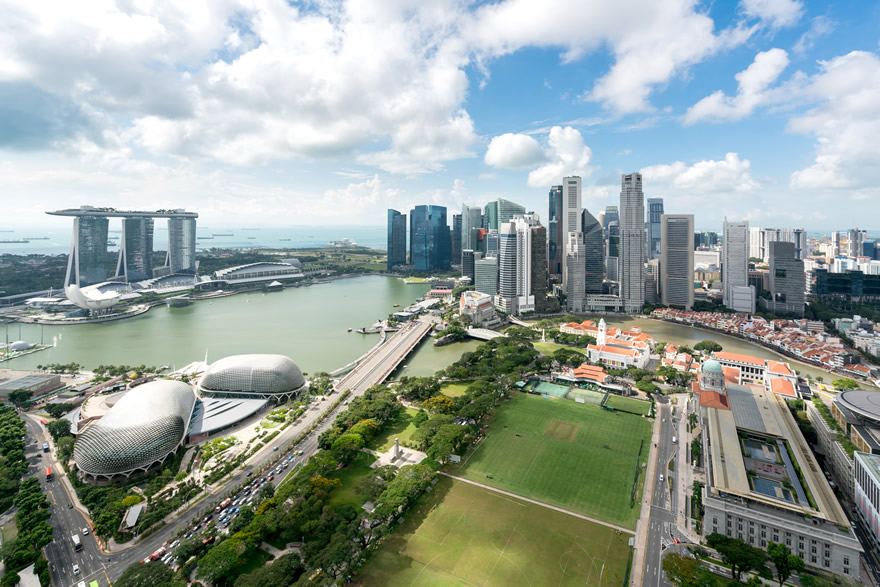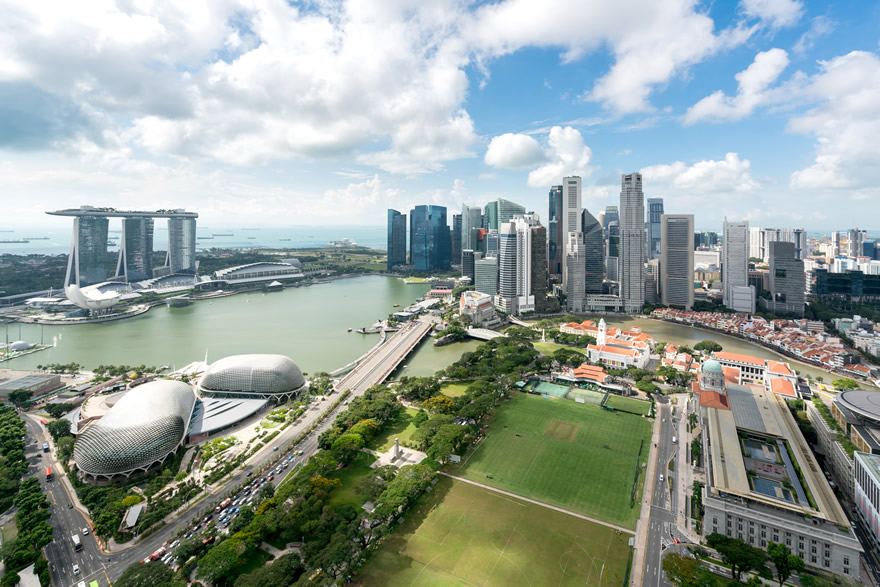 Resona Bank established Bank Resona Perdania in Indonesia in 1958, Resona Merchant Bank Asia in Singapore in 2017, and representative offices in four major cities in Asian countries/regions (Shanghai, Hong Kong, Bangkok and Ho Chi Minh City) with a large presence of Japanese companies. These outlets provide detailed support based on local needs, including resolving various challenges associated with overseas expansion and doing business locally. Also, in August 2020, we partnered with SAC Capital Private Limited("SAC"), which provides investment banking services such as Catalist sponsorship*, IPO listing, underwriting, equity research and M&A advisory services, mainly in Singapore and in January 2021 acquired 15% equity stake in SAC.
Utilizing SAC's extensive local network, we will support the M&A activities of Japanese companies in Southeast Asia and support our clients' further growth in ASEAN. In addition, we have formed business alliances with leading banks in various countries (22 banks in 14 countries/regions) to complement our overseas financial functions such as lending and foreign exchange. In this manner, we have established a detailed customer support system covering nearly every corner of Asia while in North America we offer services through the expansive branch networks and Japan desks of local banks in the United States.
*

Services to support companies listed or to be listed on the Catalist market (the emerging-company market on the Singapore Stock Exchange) in relation to listing examinations and disclosure. SAC is one of the financial institutions that have been granted a full sponsor license by the Singapore Stock Exchange, enabling them to handle initial listing examinations.
As of May 2, 2022
Customer Networking Events
Resona Group regularly hosts networking events for customers in major Asian cities. Many customers of the Resona Group active overseas attend these sessions to network with other businesses.
(Reference) Customer networking events held since 2018
February


2018
Indonesia (Jakarta) (hosted by Bank Resona Perdania to commenmorate its 60th anniversary)
Vietnam (Ho Chi Minh City and Hanoi)
March


2018
Taiwan (Taipei)
June


2018
Thailand (Bangkok)
August


2018
China (Shanghai and Beijing)
November


2018
Hong Kong
February


2019
Malaysia (Kuala Lumpur)
March


2019
China (Guangzhou)
May


2019
Indonesia (Surabaya) (hosted by Bank Resona Perdania to commemorate the 30th anniversary of its Surabaya Branch)
June


2019
Myanmar (Yangon)
September


2019
Indonesia (Jakarta) (hosted by Bank Resona Perdania)
January


2020
Vietnam (Hanoi)
Ceremony commemorating Bank Resona Perdania's 60th anniversary (February 2018; Indonesia)
Customer networking events (June 2019; Myanmar)
Local Services Utilizing Partner Banks
Economies in Asia continue to generate robust growth, while the United States remains the world's economic superpower. The expansion of business in these overseas markets is an important challenge facing all of our customers, from major corporations to small- and medium-sized enterprises. Resona Bank has established a network of partners including local banks in Asia and commercial banks in the United States that enables us to meet the varying needs of our customers in a precise manner.
Signing ceremony of partnership with Joint Stock Commercial Bank for Investment and Development of Vietnam (BIDV)
Seminar held by Bank of the West
Partner banks (22 banks across 14 countries/regions)
South Korea
KEB Hana Bank
Singapore
Bank of East Asia
United Overseas Bank
China
Bank of East Asia
BANK OF CHINA
China Construction Bank
Industrial and Commercial Bank of China
BANK OF COMMUNICATIONS
The Bank of Yokohama, Ltd., Shanghai Branch
Thailand
Bangkok Bank
Taiwan
Mega International Commercial Bank
E.SUN Commercial Bank Ltd.
Malaysia
Public Bank
Hong Kong
Bank of East Asia
Myanmar
Myanma Apex Bank
Philippines
Rizal Commercial Banking Corporation
BDO Unibank, Inc.
India
Axis Bank
YES BANK
State Bank of India
Laos
Public Bank
Vietnam
Bangkok Bank
Saigon Thuong Tin Commercial Joint Stock Bank
Joint Stock Commercial Bank For Investment And Development Of Vietnam
Cambodia
Cambodian Public Bank
United States
Bank of the West
Support for Overseas Expansion
Resona Research Institute offers a number of consulting services for addressing the challenges of corporate management based on its original know-how and concepts developed through its consulting track record to date. For overseas expansion, an area of rising importance for all industries and company sizes, Resona Research Institute supports customers in increasing their competitiveness in a global marketplace, including new entries and review of existing business structures.
Examples of consulting services
New entry in overseas markets (business plan and feasibility study)
Acquisitions, transfers, and exits
Business due diligence for overseas subsidiaries and corporate value assessment
Building of corporate management structure and internal control system
Monthly monitoring of management indicators
Reviews of merger structure